Description
Koenig & Bauer ChromaCUT High Tech
Flexo Print & rotary Die-Cutting
HBL technology with fixed modules and printing from below
Siemens servo drive technology
Quick Set Up & on the Run Changeover
Competitive operating costs and fast return on investment
Remote maintenance and faults diagnostic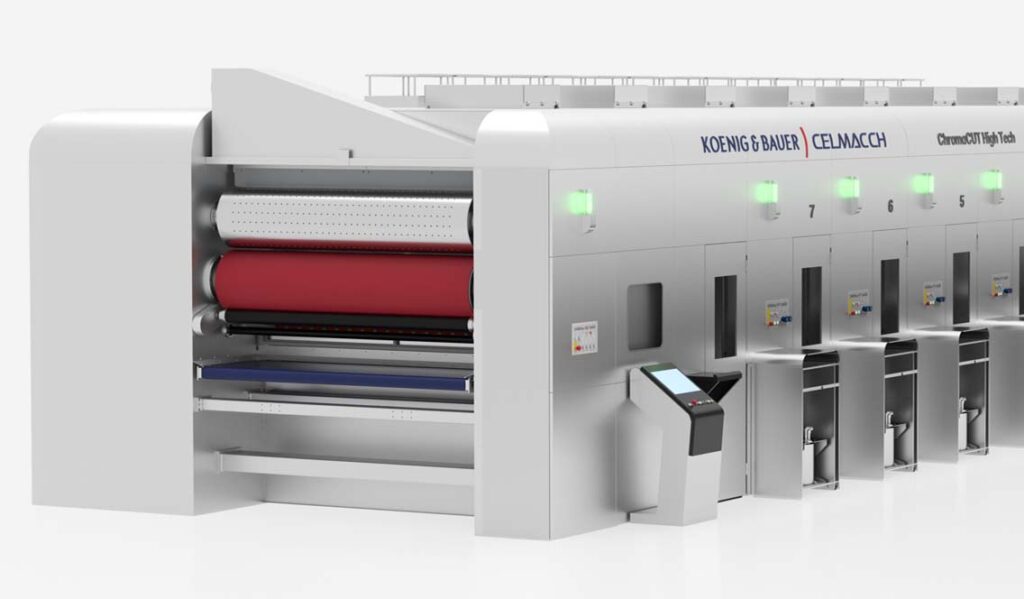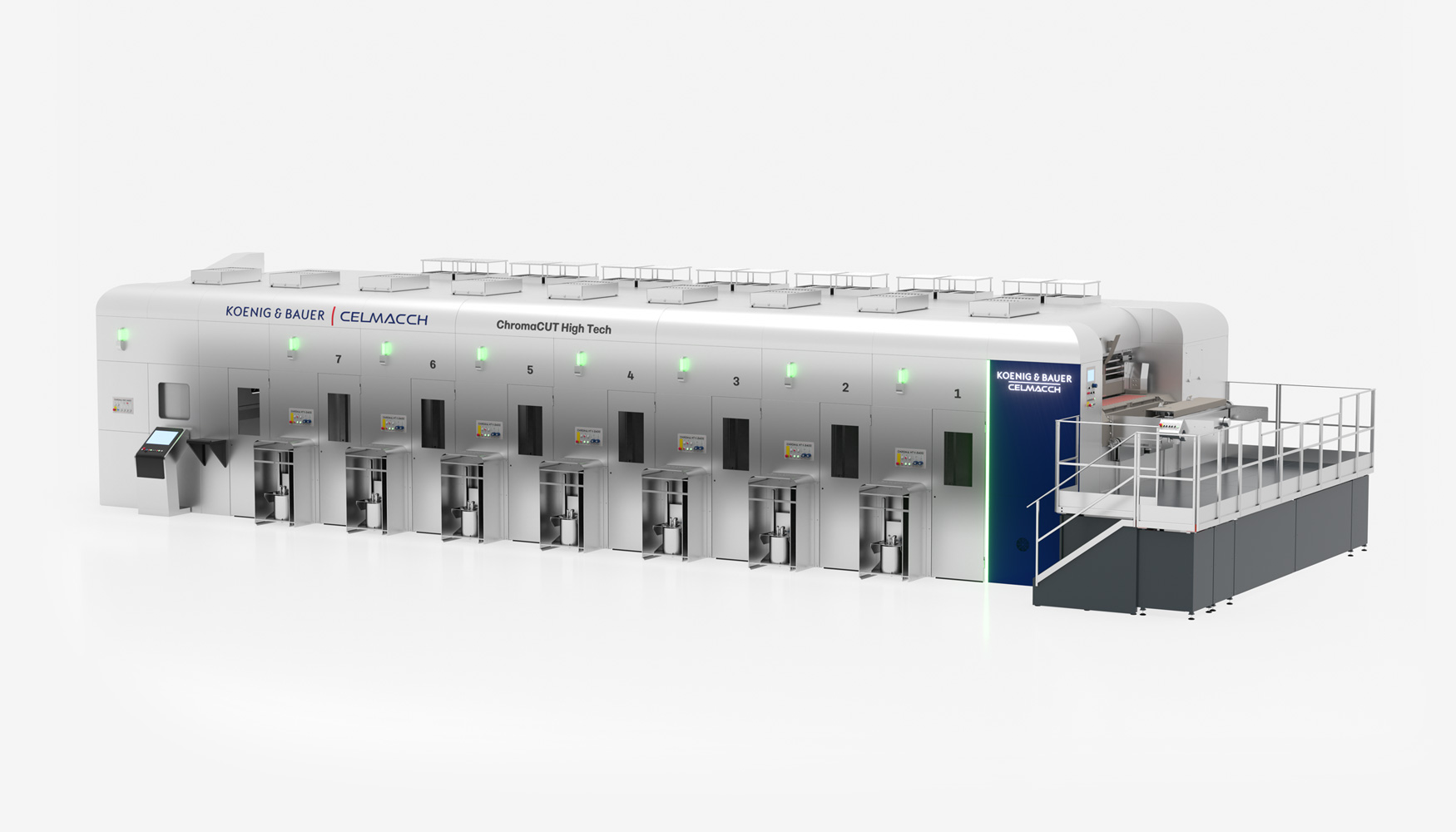 The ChromaCUT High Tech is Koenig & Bauer Celmacch's top-of-the-range rotary die cutter: it features all of the most advanced technologies, including stereo changeover whilst the machine is running, automatic anilox changeover and the most recent zerodefect technology, which allows to ensure the best printing quality and highest levels of productivity. The direct drive technology is the belt-driven vacuum transport system that guarantees extraordinary printing quality and precision. The rotary modules is appropriately distanced from the last printing module in order to ensure the best results.
High precision rotary die cutter with direct drive motors: the rotary module, extremely precise and robust, is equipped with Koenig & Bauer Celmacch's quality control system. A high-spec bundle vacuum stripping stacker completes the machine, featuring high dynamic non-stop system to guarantee perfect sheet cleaning and stacking. Developed to meet the highest expectations and European quality standards.
The mechanical parts are all made in Italy, whilst all electronic components and direct drive motors are provided by Siemens. Any other components are all supplied by the best European manufacturers. The machine is completely assembled in Italy at Koenig & Bauer Celmacch's facility in Desenzano del Garda, guaranteeing the highest levels of reliability in the long term.
(F), E, A, B, C, AB, AC, BC, EB, EF